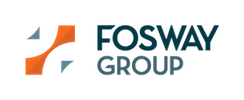 Fosway Group have announced that the HR Realities research is now open for its fifth year giving HR professionals across Europe and the rest of the world, the opportunity to share insights and views with Fosway Group and HR Tech World.
Read more: Fosway Launch HR Realities and the Future of Work Research
This report from Audit Scotland brings together the issues they have identified whilst reviewing public sector ICT projects.  Whilst aimed at public sector organisations in Scotland, the issues identified and core principles laid out are relevant to all organisations.

Jisc are looking to introduce a new service agreement for institutional use of their Learning Analytics Service, and they are inviting users to review the agreement and provide feedback.
Jiscs' aim is that this new agreement will replace the existing Data Processing Agreement from August 2017.
Read more: Jisc Consultation - New Service Agreement for Learning Analytics Service